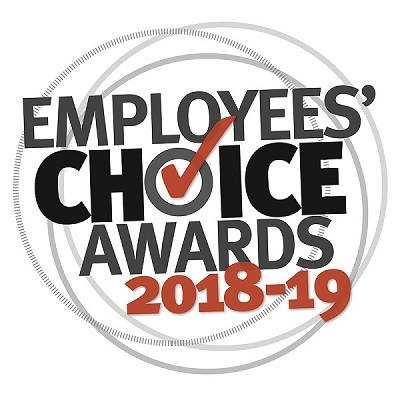 03 May

EMPLOYEES' CHOICE AWARDS 2018-19

DILFO Mechanical was recently named a recipient of the Employees' Choice Awards 2018-19. This annual competition is organized by the Ottawa Business Journal and the Ottawa Board of Trade, and this year was sponsored by Meldrum Horne & Associates. Surveys were conducted by the Best Companies Group.

This survey and awards program was designed to identify, recognize and honor the best places of employment in the National Capital Region, benefiting the region's economy, its work force and businesses. The Employee's Choice Awards list is made up of a total of 10 companies.

"It's a great honour for OBJ to present these awards again along with our partners at the Ottawa Board of Trade. What really distinguishes these awards, in my mind, is the recipients are determined based on direct input from employees," says Michael Curran, OBJ publisher.

As demonstrated in the Board of Trade's recent report, "Skilled Labour Shortages, Immigrants and Hidden Talent," 63 percent of respondents in the 2018 Ottawa Business Growth Survey reported that talent acquisition and retention is one of their most important business issues.

"Awards programs like Employees' Choice shine a light on local companies who have achieved a high level of employee engagement. This gives these companies a significant advantage in the war of talent," says Ian Faris, Board of Trade President and CEO.

To be considered for participation, companies had to fulfill the following eligibility requirements:
Be a for-profit or not-for-profit business or government entity;

Be a publicly or privately held business;

Have a facility in the National Capital Region;

Have at least 15 employees working in the National Capital Region;

Must be in business a minimum of 1 year.
Organizations from across the region entered the survey process to determine the list of recipients. The survey process consisted of an employee survey to measure the employee experience. The scores determined the top organizations and the final ranking. Best Companies Group managed the overall registration, survey and analysis process and determined the final rankings.