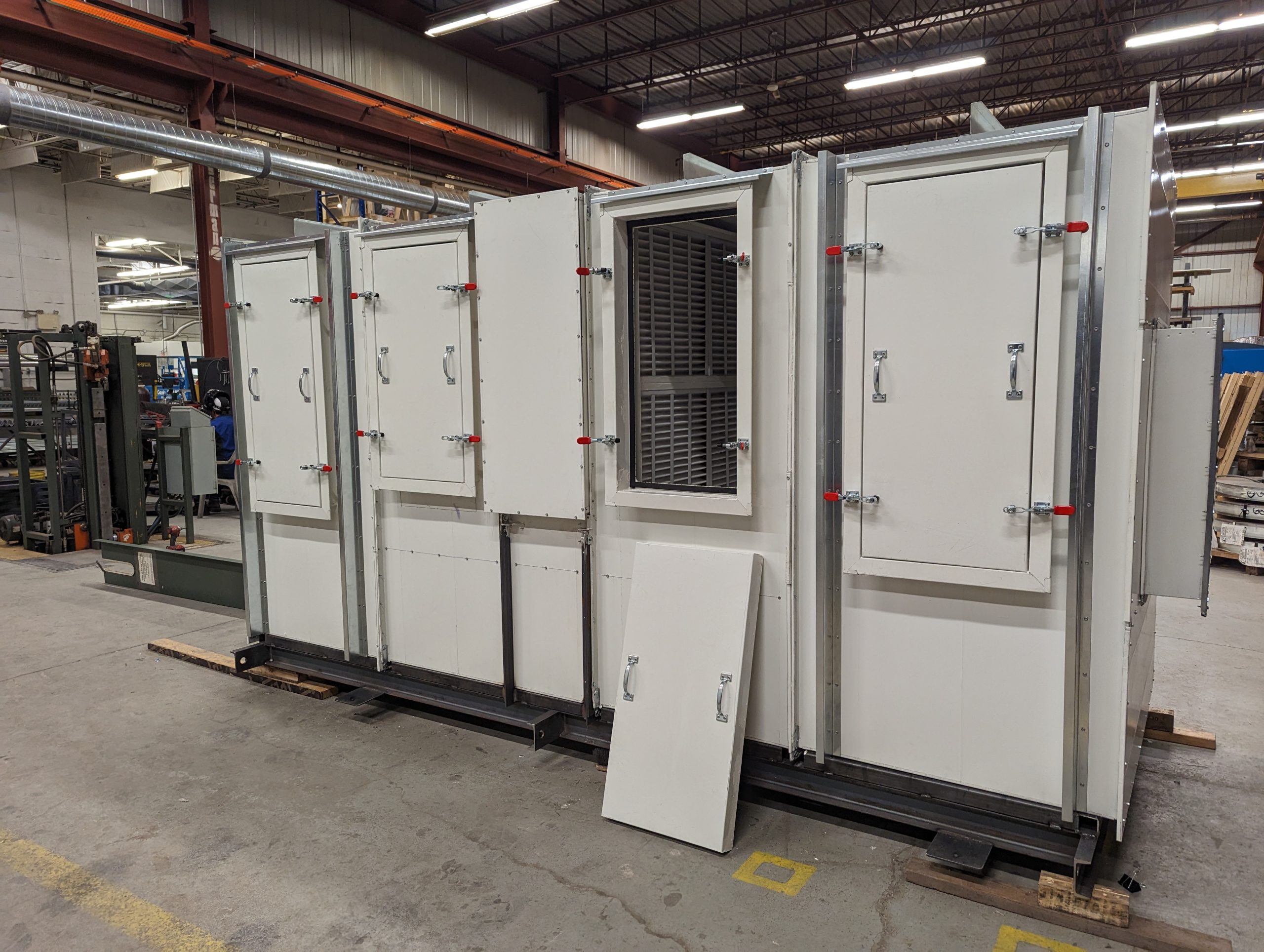 14 Apr

DILFO Design and Fabrication at 200 Lees Health and Sciences Building

The work at the new Health and Sciences building for the University of Ottawa continues to make some great progress! DILFO has been planning this project since summer of 2021, our work on the jobsite started April 2022, and is privileged to be a part of helping the University of Ottawa expand their campus. The 200 Lees Building is destined to house the Faculty of Health Sciences, and will provide a dynamic, smart workspace that will push the University to the next level in offering excellence in health, teaching, and research.

This project has been making great strides with the combined expertise of everyone onsite; DILFO is pleased to be working with our many great partners in construction on this project! On the home front, this project has needed some very careful hands, the unique knowledge and expertise of the DILFO team, and has presented us with a number of new and exciting challenges.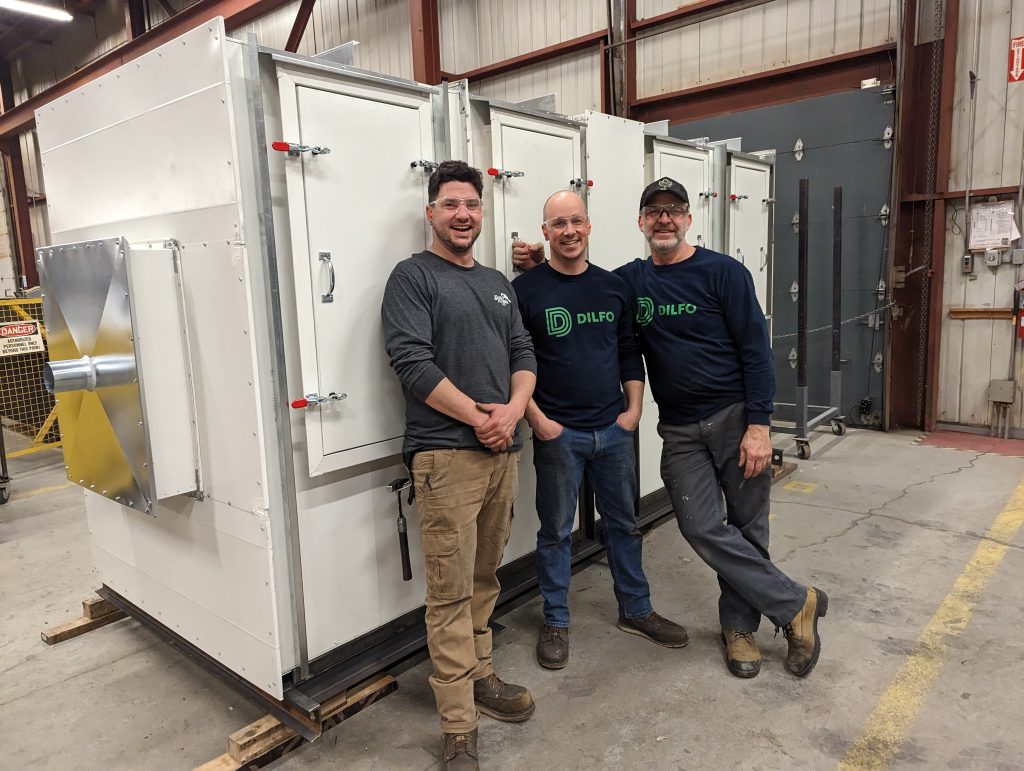 Sheetmetal fabrication team, Dan Beaudin, Noel Robinson, and Mario Thibault
Primarily among these challenges was a major project undertaken by DILFO's sheetmetal fabrication shop – the custom design and production of two Heat Recovery Units! This has been an incredible production and a first for the DILFO fab shop. When equipment arrival timelines are too long, and costs are too high, DILFO is proving to our clients once again that we have the know-how and excellence on staff to get the job done.
The hands on talent for creating these two huge units was a combined effort from Sheetmetal Workers Mario Thibault, Dan Beaudin, and Noel Robinson in the shop following the design created by the team of CAD/BIM Manager Gilles Cousineau, Construction Supervisor Mike Charbonneau, Foreman Nick Thompson and Project Manager Jon Poulin.
Not only was this an entirely new product for DILFO to create to spec, these units also needed to meet certain special requirements that made the design an even greater challenge. These HRUs were built using PVC coated sheet metal to withstand corrosion from exhausting chemical fume hoods, and – as a result, their fabrication required certain specialized details such as no exposed screws and no welding in the interior. Our sheetmetal journeymen were more than up for the challenge of bringing this design to life! Working on the unit as a team, Mario created the giant frame, while Dan and Noel worked hard to create all panels and walls for each unit. It truly was a unique challenge, and the finished unites are a sight to behold!
The team found this project a true creative challenge, having to think outside of the box in order to achieve the specialized requirements – but they had a lot of fun learning as they went and worked as a tightly coordinated team to turn out these two giant units in only a month!